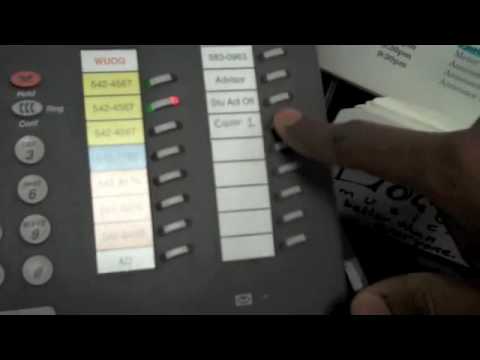 Directions

Get the caller on the regular phone, either of our two numbers (DJ booth, Newsroom) will work – you call, they call, whatever.
Tell them that once you cue them they shouldn't talk until they're addressed – I don't remember if they can hear you or not while cued, but I know the next time you'll be able to "communicate" it'll be live.
To cue -
On the DJ board, turn the phone line channels off and cue them like a regular channel.  Make sure you cue them.
On the phone, while the caller is still on the line, push TRANSFER – SEND CALLS – CALLER 1 (or whatever the caller channel is labeled on the right hand column of the phone).
** DO NOT HANG UP **
Now push the "on" button on the black box above the cd players.  That turns on the phone line to the DJ board.  Basically, we have a separate phone line that goes between the telephone and the DJ board that stays turned off.  You turn it on with the black box so that the caller has a place to be transferred to and cued.  Green lights should come on on the box, and they should jump up and down when the caller speaks.  If you see that then you know you're good – unless the caller doesn't say anything, like you told them to.
Now hang up the phone.
Now the caller is cued to the board and you can put them on live by turning the channels "on" on the board, just like you would with the cd players, etc.
When you're finished, but sure to TURN OFF THE BLACK BOX.