Georgia beat Florida 78-76 tonight. Mark Fox said it best when he said that it was  a good thing that the clock stopped. Florida had all the momentum towards the end of the game. Florida outscored Georgia by 13 points in the second half and had a 62.1% field goal percentage in half number two.
Trey Thompkins: 20 pts, 7 rebounds, 5 assists
Jeremy Price: 13 pts, 5 rebounds, 3 assists
Dustin Ware: 10 pts, 1 rebound, 2 assists
Those are your top performers. Below is audio from Coach Mark Fox and video from Ebuka Anyaorah and Vincent Williams. I do apologize for the low audio in the video. I will buy an external microphone one of these days.
Audio clip: Adobe Flash Player (version 9 or above) is required to play this audio clip. Download the latest version here. You also need to have JavaScript enabled in your browser.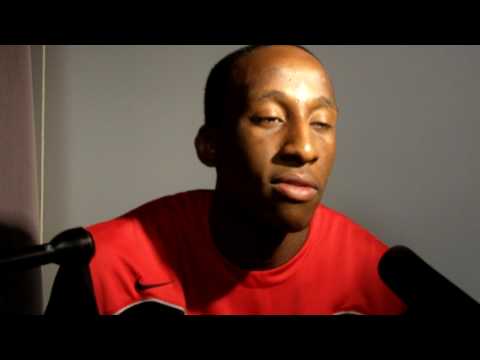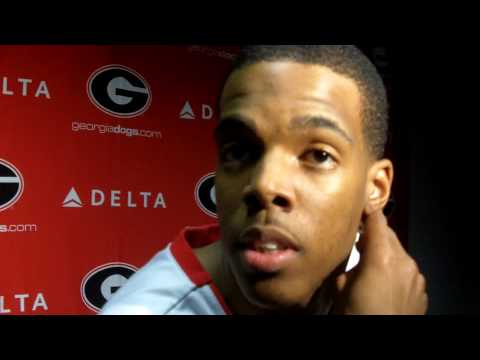 Coach Fox has this team playing well. They have grown so much this season. He is an awesome coach. I have a feeling that nobody wants to play UGA in the SEC tournament. Next game: Kentucky. Georgia has proven that they can play with Kentucky. Now time to see if Georgia can beat them!